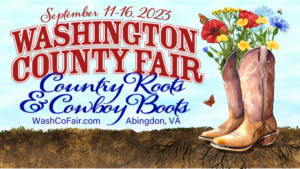 From a small beginning the Fair has grown to be a permanent and well recognized part of Washington County. Over 70 years of existence hundreds of volunteers have given their time and money to promote agriculture, rural living, agribusiness and support for Washington County through the Fair.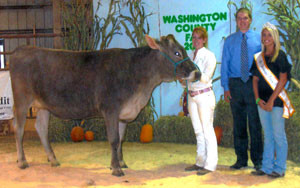 The Fair hosts a variety of family events and fun activities.
New for 2023: Cake Walk, Fashion Show, racing Celebrity Night, RC Car Race, Bulls & Barrels, Foam Party, Free Axe Throwing, Family Fun Day, School Days have been revamped, Texas 2 Step Dance Lessons, Live Boot Auction, Sheep Dog Demonstration, Jeep Invasion, Little Miss Pageant, DWR Trailer
The theme for the 73rd annual county fair is "Country Roots & Cowboy Boots." We look forward to bringing back some of our favorite events, Jr. & Miss Washington County Pageant, Mercy's Barn Yard Adventure, Craft Corner, Petting Zoo, Tractor Pull, Horse Show, Hog, Cattle, Lamb & Goat Shows, Greased Pig, Live Entertainment, Carnival, Egg and Dairy Nights, Silent Auctions, Bingo, Home Economic Corners, Senior Day, 4-H Events and much, much, more. We hope you'll join us September 11 through 16, 2023 for live entertainment, informative exhibits, exciting shows, great food, and family fun!!!