Miss Washington County Fair Pageant 2022
SEPTEMBER 12, 2022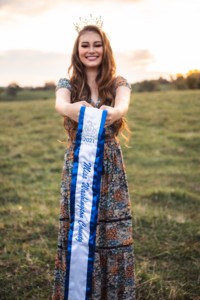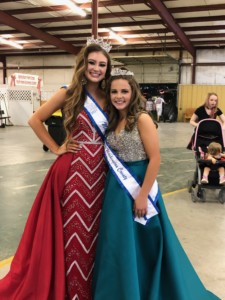 Pageant is open to contestants from the following Southwest Virginia Counties: Washington, Russell, Wise, Smyth, Scott, Wythe, Tazewell, Buchanan, Dickenson, Lee, and the City of Bristol, Virginia.
Two divisions only – Jr. Miss (ages 12-15 as of the day of the pageant) and Miss (ages 16 – 22 as of the day of the pageant)
Date: Monday, September 12, 2022
Time: Jr. Miss Pageant Begins at 6:00 PM, Miss immediately to follow
Entry fee: $ 35.00 and can be payable to: Washington County Fair
Junior Miss: Contestants must be at least 12 but no older than 15 by the date of the pageant, September 12th
Miss Washington County: Contestants must be at least 16 but no older than 22 by the date of the pageant, September 12th.
Deadline for entry forms will be Monday, August 29th, 2022. Late entries will not be accepted- please do not ask for time extensions. Junior Miss and Miss contestants will meet on August 29, 2022 at the fairgrounds facility at 5:30 PM for a short question/answer session to prepare each contestant for her respective interview and to obtain individual photos for the program book.
Rehearsal/Orientation for Jr. Miss contestants will be held at the Fairgrounds (main building, "A") on Sunday, September 11th beginning at 4:00 PM or following the Miss interviews.
Entry form can be found on washcofair.com For further information, please call 276-608-4922
Miss Washington County will have the opportunity to participate in the Miss Virginia Fair Association Pageant in January, 2023 at the Homestead in Hot Springs, Virginia. Any/ all participants agree to be available to the Miss Washington County Committee Chair and Committee members in order to prepare for the state pageant.
If you have questions that are not addressed in this material, email:
Kasie Viers, kviers@buchananoil.net.