2022 Entertainment
The Washington County Fair presents the 2022 entertainment line up for the 72nd fair. Bringing to the main stage artists from multiple genres. This years theme is "Home Grown Fun, Celebrating the Bounty of Washington County." The fair kicks off on Monday, September 12, 2022 and runs through Saturday, September 17 , 2022.
---
Monday, September 12th –Sponsored by WXBQ, for the first time in many years, there will be two shows to kick off the Washington County Fair with PISCILLA BLOCK & EASTON CORBIN

PRISCILLA BLOCK- "This is me," says Priscilla Block. "Love it or leave it." It's that kind of attitude towards life, and her fearless music-making, that has made the rising country star one of the genre's most exciting new artists and one of its most authentic and relatable voices. One-part endless party, one-part unmitigated honesty, and one-part best friend who always gives it to you straight, even when it hurts, Priscilla's debut album, Welcome to the Block Party, finds an artist who is redefining 'three chords and the truth' for an entirely new generation. Though she came to prominence in 2020, Priscilla's rise has been years in the making, full of hard work, long hours, and country grit. Priscilla and her band were gaining some momentum when they got a brutal blow, along with the rest of the world –the Covid-19 pandemic hit, and she was stuck on lockdown. She had been writing songs nonstop before March 2020, but she'd never quite thought about sharing them explicitly on social media until the pandemic hit. Having moved out of her apartment into a house shared by random Craigslist roommates, she needed something to fill the dreary days. TikTok, while thoroughly driving pop culture in myriad ways, had not yet made inroads with a country fanbase: until Priscilla came along. When she started posting songs like "Thick Thighs" and "PMS" in the middle of lockdown, to continue to share her music with her fans, she would never have imagined that she would soon top the iTunes Country and All-Genre song charts. For more information on Priscilla https://www.priscillablock.com/
EASTON CORBIN has been gracing stages with his memorable baritone and unique blend of traditional and modern country music for more than a decade. The Florida native, who boasts two No. 1 singles with "A LITTLE MORE COUNTRY THAN THAT" and "ROLL WITH IT," embarks on a new musical chapter with his recent signing to Stone Country Records. Throughout his career, Corbin has amassed seven top 10 singles and three American Country Awards. Along the way, Corbin hasn't forgotten his roots. The young boy who grew up listening to Merle Haggard and Hang Williams with his grandparents remembers where he came from. As Corbin embarks on his next chapter with Stone Country Records, the singer promises to honor those roots and says, "I Can't Decide" is just a taste of what's to come. "It is a good mixture of the traditional and modern," he says of the upcoming project. For more information on Easton https://eastoncorbin.com/
---
Tuesday, September 13th Sponsored by: National Bank Abingdon, VA– CLAY WALKER – " Being born and raised in the Houston area, I thought of myself in the line of George Strait and Clint Black, but my first producer had other ideas," Walker says. "James Stroud pushed me more towards pop sounds I fought with. What he was saying, and I think he was right, was "Clay, you've got some gears to you that will excite people if you let it.' I was young – 23- and didn't really settle with that. But now I'm in a sweet spot in music, in life, and I feel the audience has swung around to appreciating music that makes those connections." The links are obvious on Texas To Tennessee. "Anything To Do With You" opens the album with smooth bore country that would feel right at home on any of Walker's four platinum CDs. Song two is the counterweight single, with its processed steel guitar lick, wistful pandemic-perfect theme, and explosive streaming numbers. "It's very gratifying to be at a point in my life where I can offer something in its fullness," he continues. "I've never quite had that before. I was pegged as a neo-traditionalist early on, but I don't think I fit that mold. For a lot of reasons – maybe the pendulum of music is in the perfect spot – but today's music and my style have hit center on this album." Find more about Clay at https://www.claywalker.com/home/
---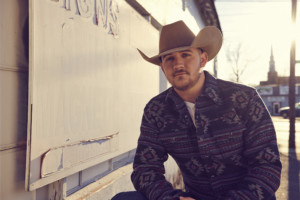 Wednesday, September 14th – DREW PARKER knows exactly what he's about – and country fans already love it. So far, you'd be forgiven for not knowing. A native of Covington, Georgia, schooled on '90s country giants like Ronnie Dunn, Travis Tritt and Alan Jackson, Parker's led a recent resurgence in organic country hits – they've just been for other artists. "There was something going on in the '90s that I gravitated to. It was very emotional, and it makes you feel something," he explains. "I want to be part of a revitalization of the country music I grew up on, and I want to write those hooks that dig a knife into you and then turn."
Never abandoning his dreams, Parker dropped a stand-alone single in 2016 ("Slow Down Small Town"), a deeply personal song he says is still one of his best. A four-song collection followed in 2018, and then in 2020, Parker reached a creative high-water mark: The While You're Gone EP – seven twangy, energy-filled lyrical masterstrokes that were too "him" for anyone else to sing. "It was definitely important for me to be able to plant my foot down and say 'Listen, this is who I am. This is what I want to sound like,'" he explains. "I wanted it to put an identity on who Drew Parker is as an artist, and I'm super proud that I feel like we did that." For more information about Drew https://www.drewparkermusic.com/
---
Thursday, September 15th –ERNEST, Nashville's most unpredictable hit maker ERNEST is "The Charmer" (Music Row), a triple threat talent and one of Music City's on the rise artist/writers that's changing the status quo. As a chart-topping songwriter, he fuses influences ranging from Eminem to George Jones, creating a twist-heavy verse style that's become his signature, proving its mettle, and earning him five #1 hits to date. The eccentric free spirit launched his debut single to country radio "Flower Shops" feat. Morgan Wallen in January to 88 first week stations, the #1 most added single of the week, and was Top 25 after just six weeks. His debut full-length album of the same name – FLOWER SHOPS (THE ALBUM) – is out now, showing off the more classically countryside of his craft. ERNEST appeared alongside 90s country legend David Lee Murphy and labelmate Ben Burgess on HIXTAPE: Vol. 2 track "Red Dirt Clouds" last fall, and his podcast Just Being ERNEST is in its third season, hosting guests like Keith Urban, Diplo, Jason Aldean, Bobby Bones, and Craig Wiseman, with many more to come. Fore more information about Ernest https://ernestofficial.com/
---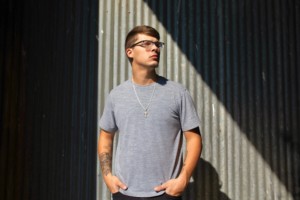 Friday, September 16th – CHASE MATTHEW, From Music City's Broadway scene to the Tennessee Hills you've most likely heard the name Chase Matthew. Chase currently co-signed by Ryan Upchurch, has garnered an astounding 70 million streams in a short four months with his project "County Line." With a rising position on billboard charts for 18 weeks and being placed on the biggest country playlists and stations (Hot Country, Todays County, New Boots, The Highway XM) Chase has remained humble in his faith. This God-fearing artist is known for never turning down an opportunity to meet a fan, his friendly smile, and remaining grateful for every twist life throws his way. Currently Chase is preparing his new album "Born for This" dropping February 2022 which will include him hitting the road and playing venues across the nation including the Washington County Fair on Friday, September 16th, 2022. For more information about Chase https://www.chasematthew.com/
---
Saturday, September 17th – PRESLEY BARKER. Presley Barker is an eighteen-year-old singer / songwriter from the Blue Ridge Mountains of NC and has been singing and playing guitar since the age of seven. He's had the opportunity to be on the "NBC Today Show" with Al Roker and NBC's "Little Big Shots" with Steve Harvey. In 2018, he was featured in the Documentary "Fiddlin" movie with Wayne Henderson. Also in 2018, Presley was invited by Country Music Hall of Fame member Ricky Skaggs to play the Grand Ole Opry in Nashville, TN. At age ten, he released his first solo album entitled "JUST-TEN". Presley has since also released two country singles in 2021 "Middle of Somewhere" and "Time Machine" produced by Dolly Parton's producer in Nashville, TN. Most recently, Presley was on Season 4 of American Idol. For more information about Presley, find him on Facebook and Instagram.
---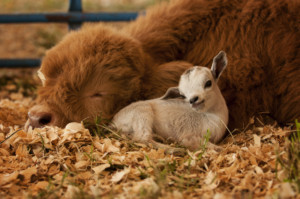 The daily grounds entertainment will be The All American Petting Zoo and Pony Rides.
---
TICKET INFORMATION
Ticket Information – Buy tickets in advance & SAVE money until September 1st.
Tickets go on sale 10:00 am, Thursday, July 28th at https://www.itickets.com/events/468344 or at Meade Realty in Abingdon.
General Admission Tickets – Advance Adult tickets discounted to $10.00, Kids Under 12 – FREE.
General Admission Tickets- After September 1st, All Adult Tickets -$15.00 each, Kids Under 12 Free.
Reserved Seats for Concert – $15.00.
Season Ticket Booklets $50.00 until September 1, 2022.
Season Ticket Booklets $60.00 after September 1st, 2022.
General Admission Tickets will be good for each night of the fair. Reserved Seats must be purchased separately. Season Tickets, Discounted General Admission Tickets, and reserved seats for each concert throughout the week may be purchased at https://www.itickets.com/events/468344 or in person at Meade Realty, Abingdon, VA. For more information visit www.washcofair.com or call 276-628-6222, 276-628-6233.
The Washington County Fair is a family friendly event in Abingdon, VA that has grown to be a permanent and well recognized part of Washington County. For 72 years the fair has hosted a variety of events and fun activities, such as Music Concerts, Livestock Shows, Horse Shows, Demolition Derby, Truck Pull, School Days, Senior Day, Carnival Rides, Food, Commercial Exhibits, Educational Exhibits, Arts, Crafts, Petting Zoo plus other special events.